3 Reasons to Choose Ornamental Fencing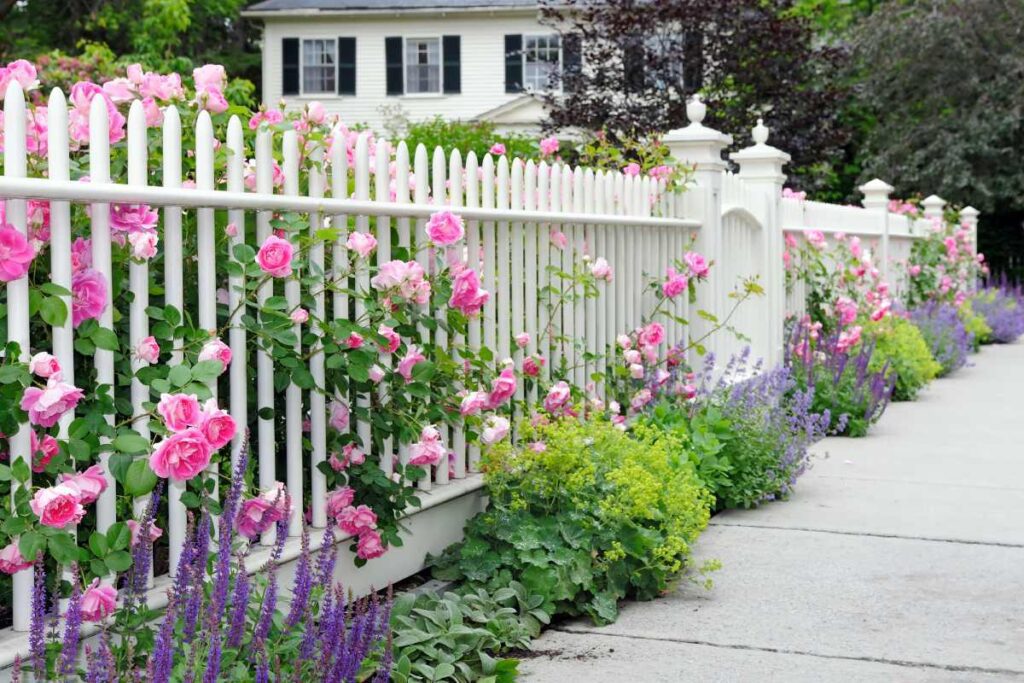 1. Ornamental Fencing is Practical
Sure, ornamental fencing is pleasing to look at, but it also serves some practical purposes. A decorative fence increases the value of your property while offering security and privacy. A fence ups your home's curb appeal by giving your property a high-end, well-cared-for aesthetic. Most ornamental fences do not provide complete privacy, but they are still a barrier that can serve as a deterrent for some criminals, vandals, and other trespassers. You can expect to enjoy your fence for many years, but most ornamental fences are also recyclable, so they're also an eco-friendly choice if it ever does come time for them to be taken down. There is always a demand for aluminum and steel in various industries, so recycled ornamental fences are very easy to repurpose.
2. Ornamental Fences Are Versatile and Available In Many Materials
Your ornamental fence can be made from various materials to suit your needs and budget. You can also install an ornamental fence without worrying about it being an eyesore in your neighborhood. The beauty of ornamental fencing is that it can be made to complement your existing home's architecture and landscaping. Your fence can have elegant scrolls, geometric rails, and many styles in between. An experienced fencing company, like Myers Fencing, can offer you a wide range of options. You can paint ornamental fences for further customization, but that increases the required maintenance, as the paint will peel eventually due to exposure. The most popular materials for ornamental fencing are:
Wrought iron fences are the most classic variation of ornamental fencing. The material has a higher price point than others but is incredibly sturdy and low maintenance.
Aluminum is an incredibly budget-friendly option that can be made to mimic the appearance of other materials, including wrought iron. Ornamental fencing made using aluminum or wrought iron is also not susceptible to impact damage, such as from flying objects during a thunderstorm.
PVC is the most affordable ornamental fencing material but also the least sturdy. If privacy is a top priority, a PVC ornamental fence is your best option. Your fence can feature solid panels with no gaps in between, offering you maximum privacy.
3. Ornamental Fences Offer High Durability & Low Maintenance
Ornamental fences are designed with convenience and longevity in mind. Wrought iron and aluminum are incredibly rust-resistant and don't need a fresh coat of paint or stain every few years to maintain their appearance. Wrought iron, aluminum, and PVC are also impervious to moisture damage and rotting. PVC is another material that is exceptionally easy to care for. You can clean ornamental fencing made using this material with a garden hose and mild detergent, or if it's been a long time since cleaning, or if you want to get rid of rust or corrosion, a pressure washer will get your fence looking just like new.
Shop Ornamental Fencing Near Nicholasville
Myers Fencing has been the area's premier fencing company for over 20 years, and we take our commitment to the community seriously. We offer top-quality fencing for residential, commercial, and temporary applications, including industry-leading SimTek® Molded Composite Fencing. Myers Fencing is also your local resource for other fencing products, including netting for sports complexes and dumpster enclosures.
Contact us today at (859) 887-3548 or request a quote online. We're located in Nicholasville, KY, and are proud to serve Lexington, Nicholasville, Versailles, Georgetown, Louisville, and Richmond, KY.