If you look around your backyard and feel like something is missing, the solution you could be searching for is fencing. Privacy fences are a longtime favorite for those who enjoy spending time outdoors but don't want to feel exposed or out in the open if they live in a busy area. Privacy fences can add value to your property and give an added sense of privacy and coziness that makes enjoying time outdoors all the more better. At Myers Fencing, we've been installing privacy fences across Central Kentucky for over 20 years. Whether it's wood, aluminum, chain, or vinyl, we'll do it all for your residential and commercial projects.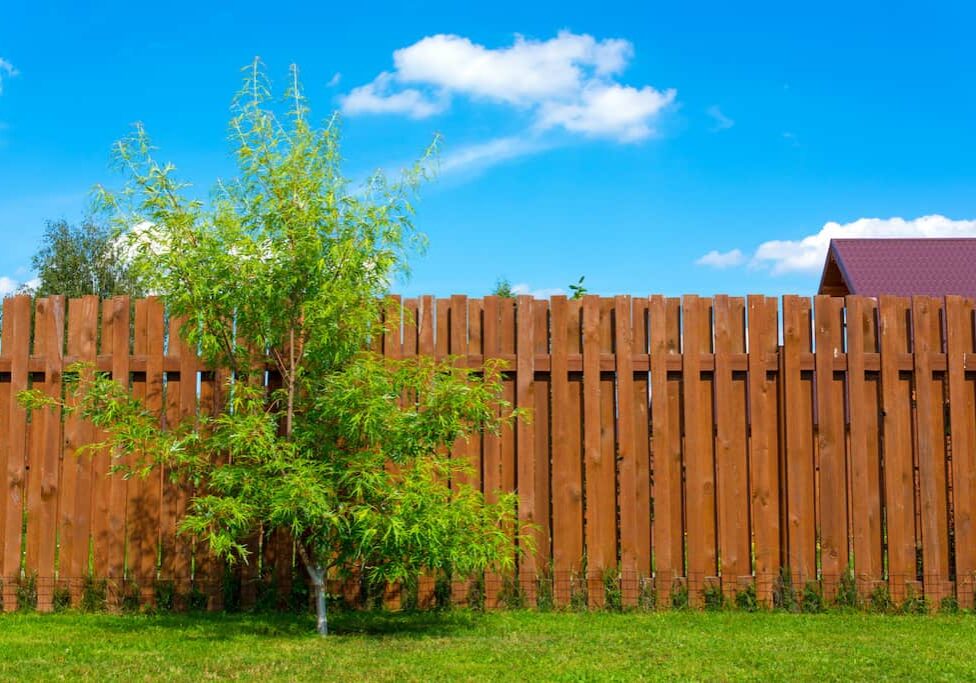 Is a Privacy Fence Right for Me?
Privacy fences get their name from exactly what they provide: a way to keep your backyard or property shielded from the rest of the world. Unlike chain link fences made from metal, privacy fences are most often made from vinyl or wood with slats and posts that are close together to eliminate any gaps that could expose your yard. The choice between material as well as visual style makes privacy fences versatile enough to blend with a variety of home exteriors. Privacy fences also add value to your property with benefits including:
Durability: If durability is at the top of your priority list, you will love a vinyl privacy fence. Vinyl is one of the more robust fence building materials requiring little maintenance, so you'll have beauty and style for years to come.
Security: Deter break-ins with a tall privacy fence. Privacy fences, especially those made from vinyl, are difficult to scale and deter unwanted guests from hopping over the top and entering your property.
Safety: Keep your backyard secure with a privacy fence and gate. If you have children or even pets, a proper vinyl or wood privacy fence can make a considerable difference when it comes to ensuring your family can enjoy time outside freely. Privacy fences prevent children and pets from escaping—meaning you can enjoy added peace of mind without having to spend all day indoors.
Home Value: Privacy fencing can help distinguish your home from the rest on the market. Not only does a nice fence around the property make a lasting impression on guests and visitors, but it also helps make your home memorable to potential buyers. Don't forget the added resale value because of the upfront cost of installation.
Sound: Privacy fences are tall and robust, and because of this, this type of fencing design can even help dampen sound from your neighbors. Create a cozier environment for sitting outside and entertaining guests. If you live in a busy neighborhood or are surrounded by close neighbors, you will notice the difference a tall, ultra-durable privacy fence will make.
At Myers Fencing, we love custom projects! Whether you choose a common fence type or want to take it to the next level with added customizations, we are here to help bring your dreams to life. Privacy fences come in different forms like shadowbox fences, stockade, and tightly woven picket fences that add depth without compromising security. Privacy fencing can also be customized on the top with lattice detailing or scalloping along with concave or convex curved options to accentuate the fence line.
If you have a pool in your backyard (especially an above-ground pool) or deal with uneven terrain, you will love the seclusion a privacy fence offers. Enhance your property line with a bright white vinyl fence or rustic wood picket fence. Double-down on durability with a Trex privacy fence made from a combination of wood and plastics. Trex mimics the appearance of wood with a robust design perfect for the variable weather conditions of Central Kentucky.
No matter if you are tackling a residential project or a commercial project, we are equipped to design a privacy fence for you!
Ready to get started on designing your new residential privacy fence? Give us a call at 859-887-3548 to get in touch with one of our fencing experts today. We've been in the industry for over 20 years, so you can trust that you'll receive quality work and materials. You can also request a free, no-obligation quote when you fill out our contact form. Myers Fencing is locally owned and operated in Nicholasville, Kentucky. We are proud to service all across Central Kentucky including Lexington, Georgetown, Louisville, Versailles, and Richmond, KY.