Chain link fences are one of the many great fencing options we offer at Myers Fencing. Chain link fences are one of the most cost-effective fencing styles on the market, and our customers love it for its durability, versatility, and minimal upkeep. It is suited to both residential and commercial uses and can be customized to fit your property's landscaping or home exterior. Our team has been designing, repairing, and installing fences across the Bluegrass for over 20 years. We pride ourselves on standing apart from the crowd with our dedication to customer service, professional quality, and materials you can trust. Let our dedicated team help you make the most of your property with a chain link fence.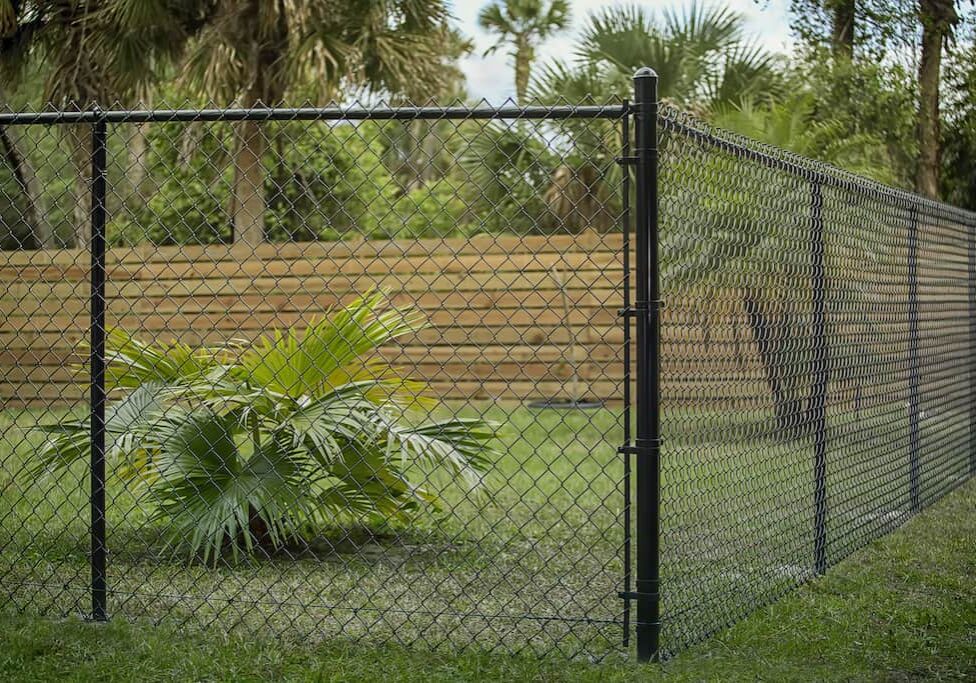 Central Kentucky Chain Link Fencing Solutions
Looking to add a chain link fence to your Kentucky property? We have been creating custom chain link fence designs for over 20 years. Chain link fences are a great option for residential applications as well as commercial properties. Whether you are closing in the perimeter of your backyard pool or are looking for a way to secure a school playground, we can handle any project you send our way with our many chain link fencing options. Whatever your project, we'd love to help you make it a reality; For this reason, Myers Fencing will handle custom designs as well as maintenance and installation. We do it all!
A few of our incredible, local fencing projects include adding chain link fences to Amazon Storage, Georgetown Water, Churchill Downs, UPS, Buffalo Trace Distillery, and so much more.
Ready to get started on your custom chain link fence? Let's talk! Give us a call at 859-887-3548 to get in touch with one of our expert designers or get a free, no-obligation quote today! If you already have an idea of what you would like your next project to be, we're happy to discuss how we can make it happen. If you aren't sure where to start, no worries! We'd be happy to show you our previous projects as well as the options available. We can even design the project from start to finish. We are proudly located in Nicholasville, Kentucky. We at Myers Fencing serve the greater Nicholasville area including Lexington, Georgetown, Versailles, Louisville, and Richmond, Kentucky. Contact us today for your next fencing project!