Fencing Solutions near Louisville, KY
Myers Fencing has been proudly serving the Bluegrass since 1996, installing beautiful and functional fences all across the region. Our commitment to quality is reflected in our reputation for a job well done. We pride ourselves on a friendly, professional, and skilled team ready to tackle anything your property demands. We offer a variety of products and services suited to both residential fencing and commercial fencing projects. Learn more about the services we offer for Louisville, Kentucky and how you can get started planning your next fence installation.
Check out some of the projects we've completed!
Louisville, KY Fencing Installation
Ready to take your Louisville, KY home to the next level? Or maybe you are a proud business owner looking for a solution to securing your property. No matter your need, Meyers Fencing is ready to bring our expert construction team to Western Kentucky. We a proud to offer top-quality fencing installation services, including:
Beautify your home with a fence from your trusted Louisville fencing contractors. Whether you are looking to put up a privacy fence around your pool or enjoy the classic look of a white picket fence around your home, we are here to bring your dreams to life. Even if you aren't entirely sure what the best option for your home is, our team of designers will help you get there.
We offer a large selection of residential fences, including Wood, Ornamental, Farm Board, Trex®, and Pool Enclosures. If you love spending time outdoors, you will appreciate the added privacy many of these fences can bring all while framing your property with a unique, distinguishing touch. Increase your home value while taking advantage of more usable backyard space.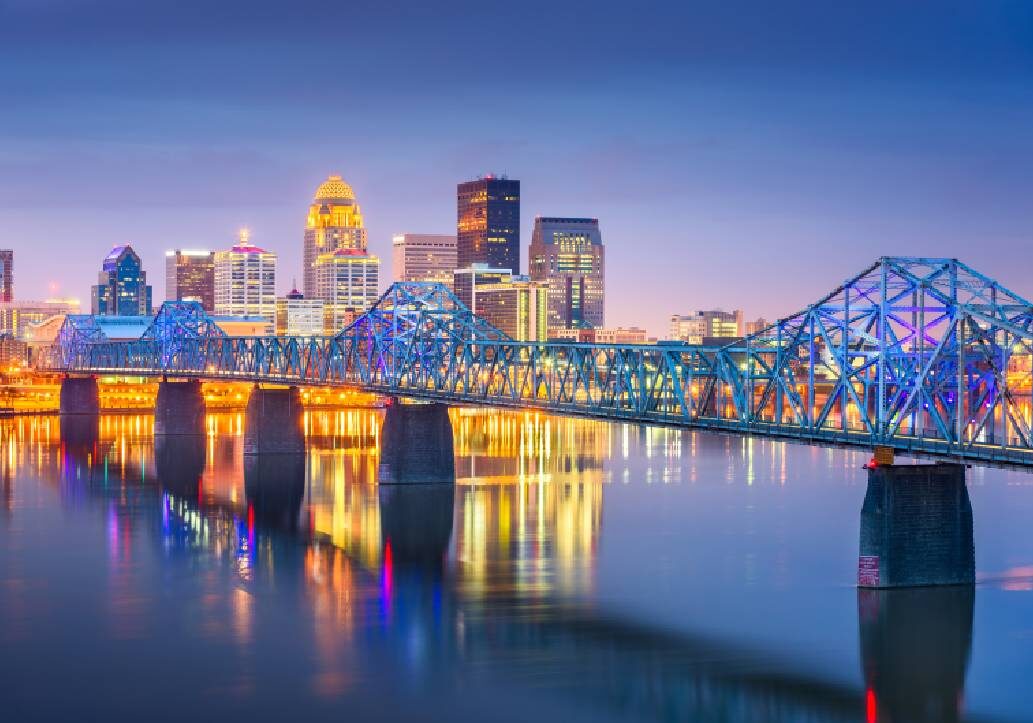 Property owners, business owners, and managers are among some of the many who have unique fencing needs for their commercial properties. For decades, we have been providing reliable fencing solutions to commercial properties that meet any number of needs, including privacy, security, traffic control, and even aesthetic appeal. Why spend time and resources tracking down a big-name contractor when you can work with a local company who has a detailed knowledge of the area and treats you like a neighbor?
The construction site can be unpredictable, but your temporary fencing doesn't have to be. Smooth operation is crucial to a successful job, and the right fencing can make or break this workflow. Kick off your Louisville construction project on the right foot with temporary fencing from Myers Fencing.
We offer both temporary fence panels and driven temporary fences, depending on your project's needs. Add an additional layer of protection with windscreens that protect against the elements and keep your Louisville construction site concealed.
Proudly Serving the Beautiful Louisville, KY
We love working in the exciting Louisville, Kentucky, home to Churchill Downs and the Louisville Slugger Museum. We are proud of our work at Derby City Gaming where we installed a Trex® composite fence to frame and provide privacy to the property. No matter your needs, Myers Fencing is ready to help bring your Louisville property up to the next level.
Hear from Our Happy Customers
Robert S. - Used Meyers to put up a new fence. We had a pool installed last year. Between concrete companies, pool supplies, electricians, and lord know who else we've had a lot of crews coming and going. The crew Meyers sent out her was one of the best. They were very professional and polite. They answered ever question we had and took care of everything promptly. I would recommend them to anyone. They were great.
Scott S. - Myers staff was Top Notch. From the person on the phone at the office, to the estimator, to the installers, everyone was personable and polite and professional. The fence looks very good. I will check back in a year and let you know if the fence is still standing. At this point in time, confidence is high....
Caroline W. - Myers Fencing did an amazing job creating a beautiful custom fence for our property. We live on a corner lot and so wanted something that gave us privacy but also added curb appeal and both boxes were more than ticked. The team were very friendly and professional and were happy to make changes as they went along. We really appreciated their care and attention to detail. Would highly recommend!
Make the most of your Louisville, Kentucky property with a beautiful fence from Myers Fencing. We are proud to always be locally owned and operated, based in Nicholasville, KY. Contact us to request a free quote or to get in touch with a design expert. You can count on us to take measurements and discuss your fencing wants and needs. In additional to Nicholasville, we are proud to serve Lexington, Versailles, Georgetown, Louisville, and Richmond, KY.