For all Your Fencing Needs!
At Myers Fencing, Inc., we have spent more than 25 years making your fencing needs become reality. We'll make sure you get the best fence possible, whether you want to create privacy, improve safety, or add curb appeal. We are dedicated to making the perfect fence to suit your goals and last for years to come, all within the timeline and budget you need. Our experienced, well-trained, and courteous staff is eager to assist you with everything from design to installation. We offer residential, commercial, and temporary fencing for any project, large or small.
Myers Fencing, Inc. has you covered for all your residential fencing needs, including backyards, pools, and fields. We offer a variety of wood, ornamental, composite, chain link, vinyl, and farm board fencing. Looking to add curb appeal? Let us help you design and install custom decorative fencing, including shadowbox fences, king fences, and louvered fences. If you're not sure what you need, our team of fencing experts will be happy to help you pick the right product and design, whether you need a fence for privacy, security, safety, decoration, or even livestock containment.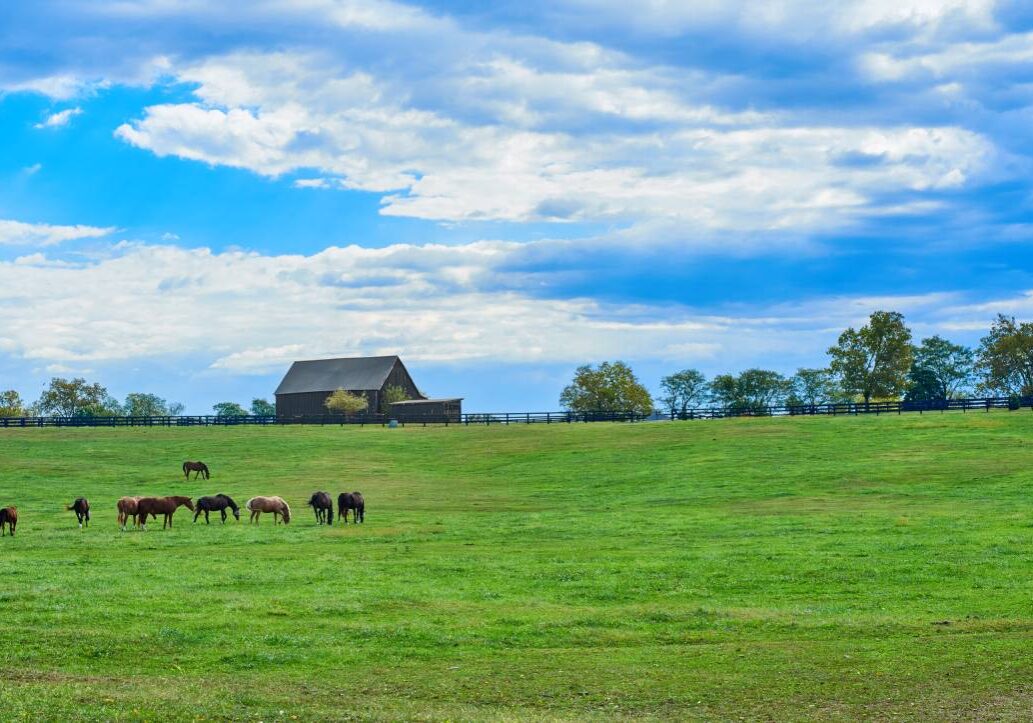 We offer an excellent selection of fencing options ideal for commercial properties. Create privacy, add security, or do both at once with our high-end wood, chain link, ornamental, Trex Composite, or Simtek rock fencing. We are also happy to install commercial handrails.
Whether you need crowd control for events or privacy and security on worksites, Myers Fencing, Inc. has a temporary fencing solution for you. We can provide temporary fence panels or install driven temporary fences for locations that need a longer-lasting solution. Customize your temporary fencing with optional privacy screens and windscreens.
Contact us to inquire about other products and installation services we offer, including ball fields, netting, backstops, and dumpster enclosures.
Located In Beautiful Georgetown, KY
We are thrilled to be located in such a beautiful town with so much to offer. Explore the area's history, including the tobacco, bourbon, and horse industries, with a tour of historic Ward Hall, Kentucky's grandest Greek Revival Mansion. Enjoy the heart of horse country at Old Friends at Dream Chase Farm or the Kentucky Horse Park, which is just 20 minutes away. Gain a greater appreciation of the bourbon industry at Bourbon 30 Spirits Distillery, where you can create your very own bourbon blend. We're conveniently located to major event venues such as Rupp Arena in Lexington and the KFC Yum! Center in Louisville for top-tier sports and concert experiences.
Caroline W. - Myers Fencing did an amazing job creating a beautiful custom fence for our property. We live on a corner lot and so wanted something that gave us privacy but also added curb appeal and both boxes were more than ticked. The team were very friendly and professional and were happy to make changes as they went along. We really appreciated their care and attention to detail. Would highly recommend!
Robert S. - Used Meyers to put up a new fence. We had a pool installed last year. Between concrete companies, pool supplies, electricians, and lord know who else we've had a lot of crews coming and going. The crew Meyers sent out here was one of the best. They were very professional and polite. They answered ever question we had and took care of everything promptly. I would recommend them to anyone. They were great.
William D. - August 2020...Just concluded having a custom fence built for our backyard providing both privacy and beauty. Throughout the project...Jesse, and the entire Myers construction crew led by James, were professional, patient and kindly accommodated design feature changes during construction to achieve the look that we desired. We are very pleased with the result and highly recommend Myers Fence for any residential fence projects.
We would love to help you with your fencing project. Contact Myers Fencing for anything from project planning to fence installation. We are locally owned and operated with locations in Georgetown, Versailles, and Nicholasville, KY, and we proudly serve the surrounding areas, including Lexington, Richmond, and Louisville. Call us today at (859) 887-3548 or request a free quote online with no obligation. We're open Monday - Friday from 8:00 AM - 4:00 PM.