Deciding to Repair or Replace Your Fence
Do you look out your window and see a fence starting to sag with peeling paint or other damage? If so, it's time to think about whether repairing or replacing your fence is the best decision. The pros at Myers Fencing are here to advise on which course of action is suitable for your fencing, no matter what type you have.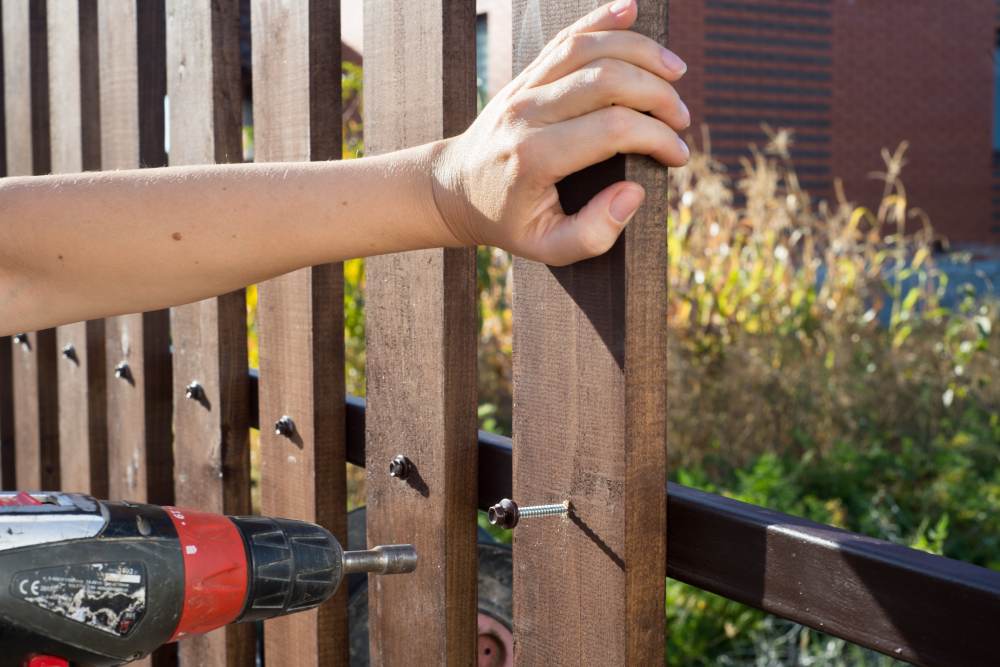 Wood Fencing
Wood fences have natural beauty and charm but are also the most susceptible to damage from the elements out of all the fencing materials. Over time, you may notice your fence has become warped, splintered, or bleached from sun exposure. The good news? You can quickly repair minor damage with wood putty. Replacing individual planks or sections is also an option, but the new addition will stand out against the older wood for a bit unless you stain or paint it.
When should you replace it? If more than 25% of the fence requires repair or you find yourself needing to repair your fence several times in a year, you may be better off replacing your fence. Our fencing experts are here to help you choose the ideal successor for your run-down enclosure.
Vinyl Fencing
Vinyl is one of the most durable fencing options and is relatively maintenance-free. Cracks are the most common ailment that affects a vinyl fence. Much like a wood fence, if the damage is minor, you can replace that portion of the fence.
If the posts of the fence are cracked or beginning to lean, it's time for a new vinyl fence. Fence posts are stabilized underground with cement, making them quite difficult to dig up. The costs of replacing posts far outweigh the benefits.
Metal Fencing
Aluminum or wrought iron fencing is a solid choice. These materials will protect your family and property, but metal fences are just as likely to become damaged over time as any other variety. Aluminum is not as tough as iron but is more resistant to rust, so it's a matter of your needs and preference. Posts and rails can be moved or replaced when damaged or if soil changes affect their placement.
Repair or Replace: The Final Say
No matter what type of fence you have, you need to repair or replace it if it's damaged. A mangled fence is an eyesore, and no one wants to be "that" neighbor, and it can also be a safety hazard, especially if rust or splintered wood is involved. When deciding to repair or replace, ask yourself these three questions:
How severe is the damage? You can generally repair minor issues.
What is the type of damage? A gate that's come unhinged or a splintered post is more straightforward to repair than rotting, warped, or severely broken components.
Finally, what is your budget? Many times it's more cost-effective to replace a fence than repair it. The fencing experts at Myers Fencing will give you an honest evaluation and recommendation.
Contact us today for help with all of your fencing needs. You can find us in Nicholasville, KY. We're happy to serve the areas of Lexington, Nicholasville, Versailles, Georgetown, Louisville, and Richmond, KY.