Pool Fence Requirements in Kentucky
If you're thinking of installing an above-ground pool in Kentucky, it's important to know the pool fencing requirements to ensure that your family and visitors stay safe. Keeping everyone safe around your pool will ensure that your family and friends can enjoy many beautiful days lounging in and around your pool. Preventable accidents, or unnecessary lectures from letters or public officials on following regulations, are two negative things that can easily be avoided by following the proper rules beforehand.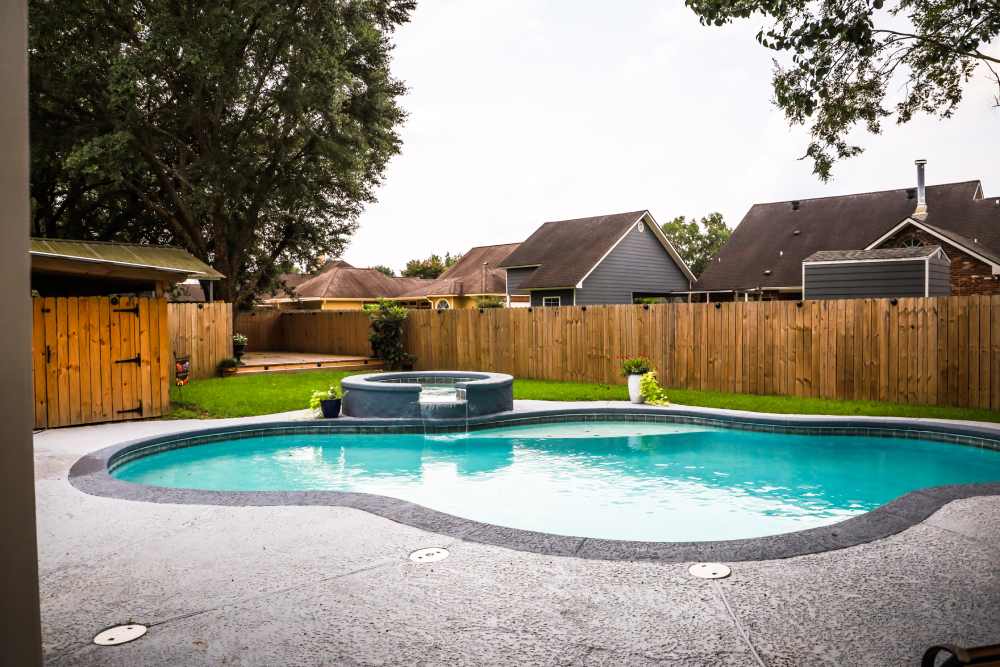 In Kentucky, as in most states, there are specific laws and regulations that dictate the type and height of fencing that must be installed around above-ground pools. First and foremost, it's important to understand that above ground pools are subject to the same safety requirements as in-ground pools. This means that you'll need to install a fence around the perimeter of the pool area to prevent unsupervised access by children and pets.
Requirements
The Kentucky Residential Code sets out the following requirements for pool fencing:
Height: The fence must be at least 48 inches high, measured from the ground level outside the fence. If the fence has vertical pickets or other decorative elements, they must not be spaced more than 1 3/4 inches apart.
Material: The fence must be made of a sturdy material that is difficult to climb, such as chain link, wrought iron, or aluminum. Wood is also an option, but it must be sealed or painted to prevent splintering.
Gate: The fence must have a self-closing and self-latching gate that opens outward from the pool. The latch must be at least 54 inches above the ground level outside the fence and must be located on the inside of the gate.
Distance: The fence must be located at least four feet away from the pool's edge. This helps prevent accidents that can occur when someone tries to climb over the fence to access the pool.
Permit: In most cases, you'll need to obtain a permit from your local government before you can install a pool fence. Check with your city or county to find out what the requirements are in your area.
It's also important to note that these requirements are minimum standards, and it's always critically important to ensure that the area around your pool is safe and secure. Going above and beyond these requirements will only further protect those hanging out around your pool, keeping everyone happy and healthy.
Get In Touch
Getting the right fencing for your pool is critically important, not only to keep you from breaking any laws, but critically also to keep your family, friends, and loved ones safe. Our experts are ready to help you get the exact fencing that you need!
Myer's Fencing is proud to offer high-quality fencing and customer service. Whether you are looking for fencing around your pool, a privacy fence, a safety fence, or anything else, we are here for you. We are located at 100 Moore Dr., Nicholasville, KY, and are proud to offer our services to Central Kentucky. Dont hesitate to get in touch with us through email at [email protected] or phone at (859) 887-3548.