How Long Will a Fence Last?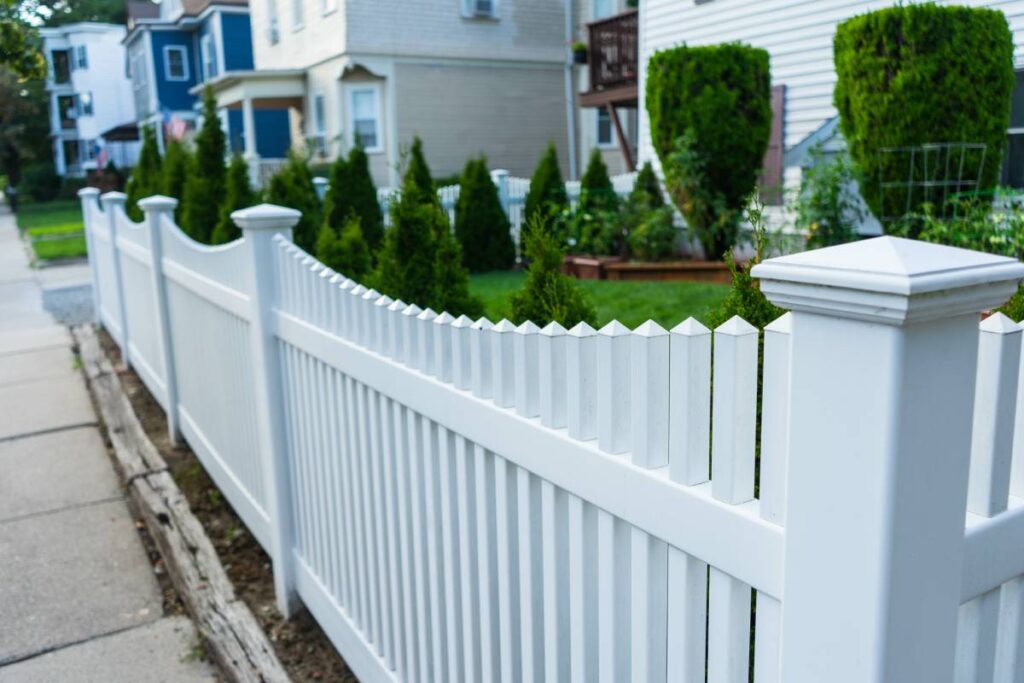 A fence can add to your home's value, curb appeal, design, and security. When deciding to get a fence for your home or business, investing in the right one for your space is crucial. Considerations like material, treatment, region, and environment can all play a factor in the lifespan of your residential or commercial fence.
Our professional team of fencing specialists at Myers Fencing has the experience and the inventory to give you a quality fence that will last for years to come. After installing fences made from different types of materials, here are a few common types of fences that you can have us install around your home or business, as well as how long they will typically last.
Metal Fences
Generally the sturdiest fencing option around, this type of fence features materials like aluminum, wrought iron, and galvanized steel. Fences that include wrought iron and aluminum offer exceptional durability while allowing some freedom with design and creativity.
On the other hand, the galvanized steel typically seen with chain link fences can last for years and are more budget-friendly, though they can be creatively stifling. Keep in mind that whichever option you choose will have unique care considerations, like how wrought iron fences need a rust-resistant finish applied every couple of years to prevent corrosion.
Wooden Fences
Wood fences add classic charm and character to any home or business that they surround. Wood fences today commonly feature spruce, pine, or cedar, and each has its distinct lifespan. Spruce can last four to seven years, pine can last five to ten, and cedar can last 15-30 years. If you choose to use treated wood, you can expect your fence to last much longer. For example, treated cedar will last as long as 40 years.
Moisture is another factor affecting the lifespan of your fence. You can help prevent moisture from weakening your fence by using gravel or concrete in the post holes. You will need to stain your fence every two years or paint it every four to maintain its appearance and protection from moisture damage.
Vinyl Fences
Vinyl fences have been soaring in popularity in recent years because of their durability and low maintenance, with the ability to last up to 30 years given the proper care and maintenance. A regular hosing down and occasional scrub of stubborn grime is all it takes to keep your fence looking fantastic.
An additional benefit of installing vinyl fencing is the privacy that you get with them. Unlike some aluminum or wrought iron fences, you can get one-piece panels for your vinyl fences that can keep prying eyes from looking in. These can be great for backyards and pool areas, and you can even find vinyl fences that are six or eight feet high for added privacy.
Residential and Commercial Fences near Nicholasville, KY
Myers Fencing has been the area's premier fencing supplier and installation expert for years. We provide services for all your commercial, residential, and temporary fencing needs. When you're ready to get started with us, contact us online or give us a call at (859) 887-3548.
We're proud to serve Lexington, Nicholasville, Versailles, Georgetown, Louisville, and Richmond, KY.