Rental Property Fences to Consider
As a rental property owner, it is your responsibility to keep your properties safe and secure. At the same time, you also want your properties to be attractive and well-maintained. These two factors can be hard to balance, but one way to positively effect both is to install a new or updated fence. Myers Fencing offers many residential fencing options, and our team is happy to help you choose the best fit for every property you own. We offer a wide range of fencing options, so no matter what kind of look you are going for, or environment your property is in, there's a fencing option that will work for you.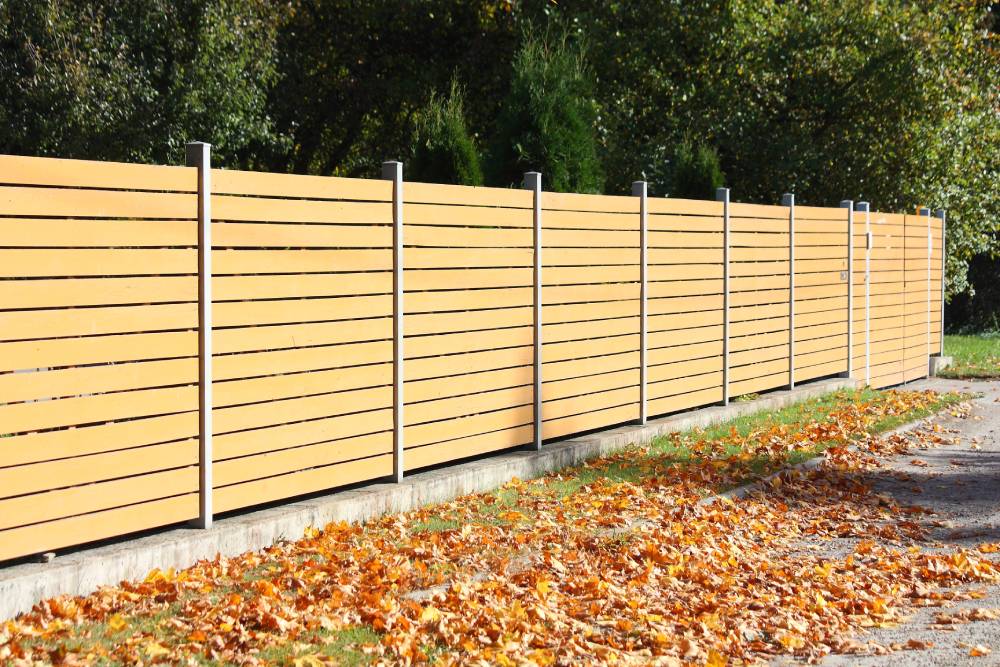 Wood Fencing
A natural wood fence adds iconic style and beauty to any property line. A versatile choice, wood fencing can be used as a privacy fence or as an ornamental structure with open panels. Many types of wood are available with varying cuts and grains. You can also easily customize your wood rental property fences with paints and stains. The only potential drawback of a wood fence is the maintenance required. Since wood is an organic material, it's vulnerable to damage from the elements, vegetation, and insects. This means your rental property wood fence will need to be treated regularly with sealants to prevent damage.
Vinyl Fencing
Vinyl is always a good choice when considering your options for rental property fences. Vinyl doesn't rot or warp and cannot be infested by termites or other parasites. The only necessary maintenance is a good scrubbing from time to time to prevent dirt and mold from gaining a foothold. Vinyl is a lightweight material that offers easy installation, but this factor also makes it more prone to damage from impact than wood is. As a manufactured material, vinyl is available at a controlled price, so you're not going to be surprised with a sudden spike in the price of materials. Vinyl is a fantastic choice for privacy and security fences.
Chain Link Fencing
If a simple, inexpensive solution is what you want, a chain link fence is the answer. While this fencing doesn't offer much privacy, it provides a solid barrier around your property and is ideal for homes with children or pets. You can tailor your fence with several gauges and coatings. The most common issue with chain link fencing is rust and corrosion on the links and at their junctions, but given the low cost of this type of fencing, most owners choose to replace it when signs of wear and tear become visible. Plus, there are several different kinds of paints or coatings you can apply to keep your chain link fence rust-free and looking good.
Wrought Iron Fencing
Wrought iron is an exquisite style of fencing, and its natural strength requires little upkeep over the years. The weight of this material makes it more laborious to install and is best left to a professional. As it ages, wrought iron can develop a patina that some appreciate but isn't for everyone. Aged iron can be treated to restore it to its original appearance if desired.
Contact Us
Myers Fencing has been your local go-to for the highest-quality fence and enclosure products since 1996. You can depend on us for your commercial, residential, and temporary fencing needs. Contact us today to chat about your rental property fences project or request a quote online. You find us right here in Nicholasville, KY. Our service area includes Lexington, Nicholasville, Versailles, Georgetown, Louisville, and Richmond, KY.