3 Considerations for Installing a Residential Fence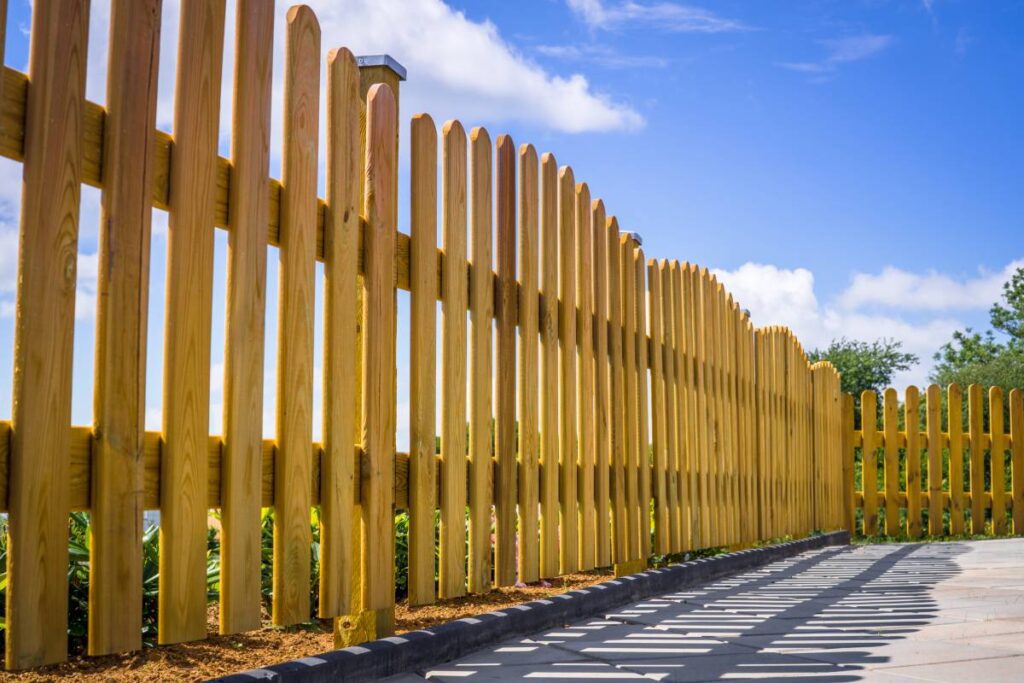 A residential fence is a beautiful way to make your property safer, more attractive, and increase value. Before you dive into the world of residential fencing, there are three crucial considerations to make to ensure that your fence looks and performs just the way you want it to.
Material & Maintenance
One of the first considerations for a residential fence is what material you'll use and the maintenance that material requires. Wood is a classic and relatively inexpensive option, but it requires more upkeep than vinyl, aluminum, or chain link varieties. The material you choose will impact the purpose your fence can serve. If privacy is your priority, a chain link or ornamental wrought iron fence isn't ideal.
Wood will need to be repainted or stained every couple of years; vinyl fencing lasts longer but must be cleaned regularly to prevent unsightly buildup of mold and mildew. Aluminum and wrought iron fences are known for their durability and easy upkeep, but won't provide much privacy, unlike wooden or vinyl fencing.
Neighbors & Regulations
While you likely aren't required to inform your neighbors of your plans to build a residential fence, doing so is courteous and an example of good fence etiquette. Residential fencing installation can be noisy and take a few days, depending on the size and number of fencing experts on the job. Having a fence installed while your neighbors are throwing a graduation or birthday party isn't the best way to stay on friendly terms.
It's also essential to be aware of property lines and the location of underground utilities, like gas lines. Searching for underground lines is unsafe, so we encourage you to contact your local utility provider for this. If you're in a neighborhood with a HOA, you'll need to check their regulations and requirements for residential fencing. No one wants to invest the time and money into installing a residential fence to find out it breaks HOA rules and must come down.
Size
The height of your fence will be significantly impacted by its intended purpose. Ornamental fences can be as short as three or four feet. If your goal is privacy and security, you'll want a fence at least six feet tall. Homes with large dogs may want to increase the height by another foot; breeds like German Shepherds can jump much higher than most people imagine.
You must also consider the number and width of gates. We suggest a minimum of two so you can enter and exit your fence without going to the front of your home. You'll want to ensure the gates are wide enough for pedestrian traffic and to accommodate the delivery of sizable items like appliances and furniture in the future.
Contact Us
When you're ready to add a residential fence to your property, call Myers Fencing at (859) 887-3548 or message us online. We have been the area's premier fencing resource for over 20 years, specializing in residential, commercial, and temporary fencing.
Myers Fencing is located in Nicholasville, KY. We are happy to serve Lexington, Nicholasville, Versailles, Georgetown, Louisville, and Richmond, KY.